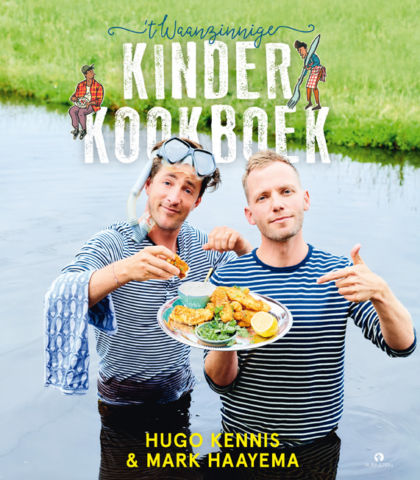 The Ultimate Children's Cookbook
Buy
Restaurant Le Qureur is known all over the world for its unique dishes. Guest from far and wide come to taste Chef Húgôt's specialities. Come on in and meet the staff and guests, follow their amazing stories and lean to cook the recipes for yourself.
The Ultimate Cookbook for Children allows children to take over the kitchen from their parents for a change! TV chef Hugo Kennis selected the best starters, main courses and side dishes for both carnivores and vegetarians. Children's book author Mark Haayema wrote the funny stories, rhymes and facts about cooking, eating and restaurant culture. The book is mouth-wateringly illustrated by Emanuel Wiemans.
A new cookbook after the successful Delicous Book of Baking for Children, by Mark Haayema and Rutger van den Broek!