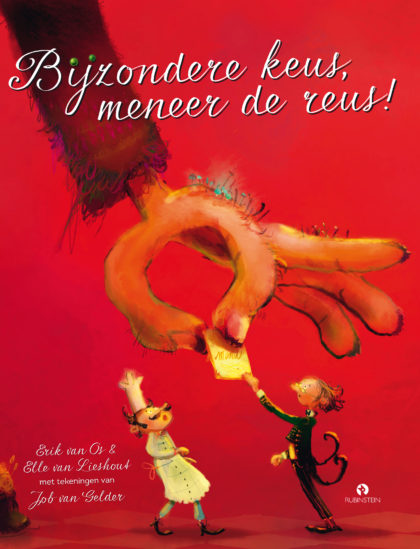 Excellent choice Mr Giant!
Buy
All day, all night, all the chairs and tables have been waiting for the first customer to arrive. The chef and the waiter are sitting anxiously on the terrace. 'We might as well close up for the night,' the chef says. 'No one's coming anymore.' But just as they want to go home, they hear a sound… And a giant shows up on their doorstep. Oh no, the waiter thinks. I do hope we have enough food for him…
Excellent Choice, Mr. Giant is a funny story that's completely out of proportion by Erik van Os and Elle van Lieshout, wonderfully illustrated by Job van Gelder.