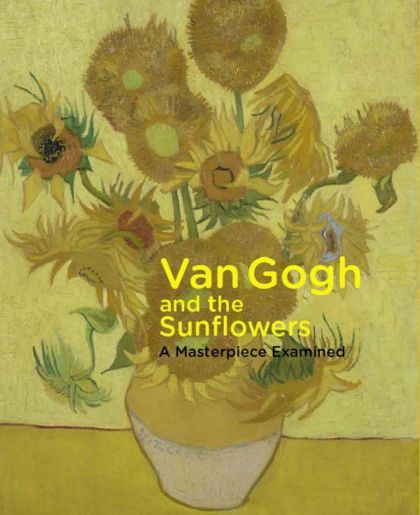 Van Gogh and the Sunflowers
Bestel dit boek
A Masterpiece Examined.
Vincent van Gogh's Sunflowers, which he completed in the southern French town of Arles in 1888 and 1889, are among his most famous paintings. In radiant shades of yellow, he created five large still lifes featuring vases of sunflowers, which now hang in museums all over the world. This book focuses on the version of Sunflowers in the Van Gogh Museum's collection – a  masterpiece that has been studied in recent years by an international team of more than thirty scientists, conservators and art historians employing the most advanced technological tools. The goal was to identify the materials Van Gogh used, how he painted the composition, what condition the work is in, and what can be done to preserve it as effectively as possible for the future, 130 years after it was completed.
Ella Hendriks, Professor of Conservation and Restoration of Moveable Cultural Heritage at the University of Amsterdam, presents the results of that complex research in this book. She discusses Van Gogh's methods and materials, as well as earlier restoration performed on Sunflowers and the discoloration that has occurred over time. Nienke Bakker, the Van Gogh Museum's Senior Curator, explores the genesis of the painting and the special significance that the sunflower held for Van Gogh. His preference for this motif was closely bound to his friendship and rivalry with the artist Paul Gauguin, with whom he shared a studio in Arles.
This publication accompanies the exhibition Van Gogh and the Sunflowers, which presents the key research findings in an accessible way for a broad public, while situating our version of Sunflowers in the context of the flower still lifes of the period in general and of Van Gogh's oeuvre in particular.
Van Gogh and the Sunflowers
Van Gogh Museum, Amsterdam
21.06.2019-01.09.2019